PACIFIC
NORTHWEST
VETERINARY
CONFERENCE
PNWVC
Experience. Connect. Grow.
PNWVC is the premier CE event for veterinary professionals. Come join over 1,000 veterinarians, technicians, students, practice managers and veterinary staff as the top experts in our profession discuss the latest insights and applications related to your field.
Barbara Kitchell

DVM, DACVIM
Lansing, MI
Howard Seim

DVM, DACVS
Fort Collins, CO
Kenneth Simpson

DVM, DACVIM
Ithaca, NY
Erica McKenzie

DVM, DACVIM
Corvallis, OR
Marty Becker

DVM
Sandpoint, ID
Wendy Hauser

DVM
Parker, CO
Che Trejo

DVM
Shattuck, OK
Warwick Bayly

DVM, DACVIM
Pullman, WA
Debra Boone

Gibsonville, NC
Terrence Arthur

DVM
Clay Center, NE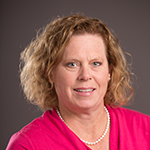 Janet Helms

DVM
Camas, WA
Mikkel Becker

Kirkland, WA
TGIF Social Hour & Game Night Extravaganza!
Spokane Convention Center
Join us for the TGIF Social Hour in the Exhibit Hall to visit with exhibitors, meet up with old friends, and make new acquaintances. At 6 PM, we'll serve a casual dinner and then let the games begin. What could be better after a long day of some serious CE than to relax and have fun. We'll have Black Jack and other games like Pictionary, Twister, Jenga, and more. Bring your own game to play or suggest one in advance. The event is included in your conference registration, but sign up will help us with accurate food counts. Kids are welcome!
Featuring Special Guest:
comedian Frank King & Dr. Carrie La Jeunesse
Doubletree Spokane City Center Hotel – ticket required
Enjoy dinner at 7 pm and celebrate the stars of veterinary medicine in Washington State! Awards will be presented for Veterinarian of the Year, Distinguished Veterinary Staff, WSU Faculty, Recent Grad and Allied Industry Partner. Current President Dr. Lisa Parshley will lead the celebration. Following the awards presentation, the WSVMA is proud to present two keynote speakers featuring inspirational stories in veterinary medicine from Dr. Carrie La Jenunesse followed by laugh-out-loud humor from the comedy of Frank King.
Antimicrobial Resistance:
Separating the Wheat From the Chaff
Antibiotic resistance is an emerging global health issue stemming from the use of antibiotics in the human, animal, and environmental sectors. Join us as we discuss the issue of antibiotic resistance as it pertains to the field of veterinary medicine. We will provide an overview of the issue in all sectors, dispel common myths regarding attribution, discuss antibiotic stewardship in large and small animal practices as well as barriers to judicious use, and provide key resources and guidance for the veterinary practitioner. Don't miss out!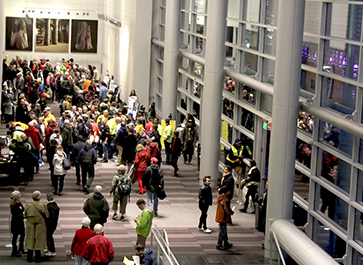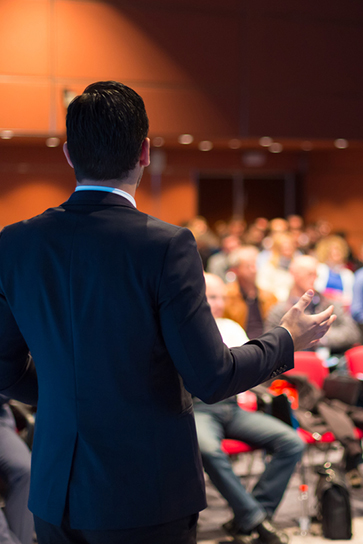 Christopher Pachel
DVM, DACVB
Animal Behavior Clinic / Portland, OR
Christopher Pachel received his veterinary degree from the University of MN in 2002 and became board certified by the American College of Veterinary Behaviorists in 2010. He previously operated a house-call behavior practice in the Minneapolis-St. Paul area, and is now the owner of the Animal Behavior Clinic in Portland, OR, where he practices with two associate veterinarians. Dr. Pachel lectures regularly throughout the US and Canada, has taught courses at the University of MN and at the Virginia Maryland Regional College of Veterinary Medicine, and has authored several articles and book chapters.
Andy Roark
DVM, Msc
Cleveland Park Animal Hospitals / Greenville, SC
Andy Roark DVM MS is a practicing veterinarian, international speaker, author, and media personality. Dr. Roark has been voted Practice Management Speaker of the Year at NAVC, one of the world's largest veterinary conferences, two out of the last three years. He also received the Outstanding Young Alumni Award from the University of Florida's College of Veterinary Medicine. Practices where Dr. Roark works were named as finalists in the American Animal Hospital Association's Practice of the Year Contest in 2013 and 2015.
Gemma Pearson
BVMS Cert AVP (EM) MRCVS
University of Edinburgh / Edinburgh, United Kingdom
Dr. Pearson graduated from Glasgow University in the United Kingdom in 2009. After 18 months of working at a first opinion equine practice in Leeds, she transferred into a 2 year internship position at the Royal (Dick) School of Veterinary Studies. In January 2013 Dr. Pearson started a 4 year residency position, working with orthopedics, soft tissue and the first opinion practice on campus. Dr. Pearson is currently undertaking a masters degree through research investigating horse-vet interactions. She also runs a behavior clinic from the University of Edinburgh Royal (Dick) School of Veterinary Studies.
And many, many more. Stay tuned for more to come!
Greater Tacoma Convention
& Trade Center
1500 Broadway
Tacoma, WA 98402
Get Directions
Courtyard Tacoma Downtown
1515 Commerce St
Tacoma, WA 98402
(253) 591-9100
Discounted Rates
Request WSVMA's Discounted Group Rate of $149/night.
Book Room
Take advantage of the Early-Bird pricing below!
Prices go up after September 1.
Students

COMPLETE CONFERENCE PASS

Veterinary Students:  $0
Technician Students:  $0
—
On-Site Registration: $30
Technicians

COMPLETE CONFERENCE PASS

WSAVT Member:  $200
Non-Member:  $270
—
Single Day Passes:  starting at $65
Veterinarians

COMPLETE CONFERENCE PASS

WSVMA Member:  $375
Non-Member:  $595
—
Single Day Passes:  starting at $175
Veterinary Staff

COMPLETE CONFERENCE PASS

WSVMA Member:  $195
Non-Member:  $245
—
Single Day Passes:  starting at $100