Sunday, March 12 / 12-4:00P
How to Make Veterinary Dentistry in Your Practice Fun & Rewarding
by: Gary S. Goldstein, DVM, FAVD, DAVDC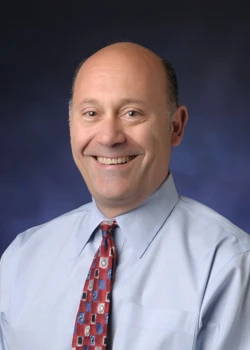 Dental radiology – What's normal
A review of normal dental radiology for the veterinarian will be discussed, so the veterinarian understands what is normal when dental radiographs are taken, and to have a basic understanding of dental radiology general before they can properly identify and diagnosis dental pathology. I will focus on overall tooth anatomy and the periodontium structures.
Dental Radiology – What's not normal?
A review of dental pathology of periodontal disease, endodontic disease, tooth fractures and oral tumors will be discussed and presented. A clear understanding of these abnormalities is critical in educating your clients and developing proper diagnostic and treatment plans in your practice.
Pearls of wisdom for surgical and non-surgical extractions
A review of dental extraction instrumentation, flap techniques and ways to make extractions more efficient and easier for the general practitioner will be reviewed.
How to avoid and treat complications of extractions
This will be a follow-up to the previous session and will focus on how to prevent extraction complications and ways to treat complications when they occur.
Dr. Goldstein graduated from the University of Minnesota School of Veterinary Medicine in 1984. In 1987 he became a Charter Fellow in the Academy of Veterinary Dentistry and in 1992 he became Board Certified in Veterinary Dentistry and Oral Surgery. He was Professor and section head of the Veterinary Dentistry and Oral Surgery service for thirteen years at the University of Minnesota Veterinary Medical Center. Dr. Goldstein currently is the Executive Vice President of Mergers and Acquisitions for Lakefield Veterinary Group, working with fellow colleagues, to identify like-minded veterinarians to join the Lakefield family. He was presented the Presidential Medal for Stewardship by the American Veterinary Dental College in 2015, voted one of the top 15 Veterinary Dental Professors in the country in 2014, was presented the Dr. Peter Emily American Veterinary Dental Service award in 2011 and was named outstanding faculty of the year in 2006 by the Minnesota Veterinary Medical Association.
2023 DVM Materclass Schedule