A New Way to Communicate with other WSVMA Members
Welcome to your new member profile + community feed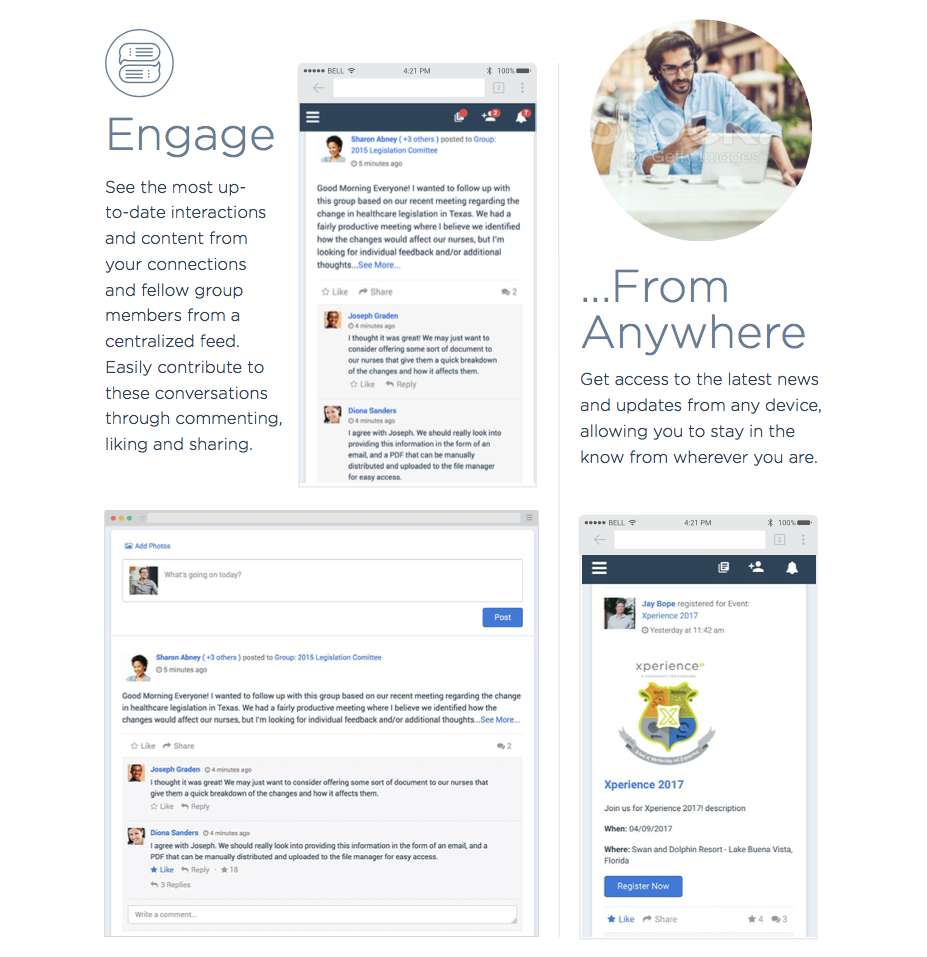 What is the Social Link Online Community?
Social Link is an online community on the WSVMA members' only platform where social media meets members to help turn periodic engagement into stronger member connections. This social platform brings together the power of social media and mobile responsive design to deliver important information and establish greater connections to WSVMA members.
Social Link is designed to increase social and community collaboration, connecting members to personalized, relevant content, experts, and other member benefits. It combines a lot of the great features of a personal social networking site with the necessary features that a professional network should have.
WSVMA expects to use this platform as another way to communicate valuable member information such as: the WA Veterinarian blog, CE information, 2021 Pacific Northwest Veterinary Conference, and much more…
What is the process to sign in to this new site?
Sign into your WSVMA account.
Your login information will be your WSVMA account credentials.
You will then be prompted to login via a social media account such as Linkedin or Facebook. You don't need a social media account to access this information.
IMPORTANT your email on your social media accounts must be the same one used with your WSVMA account!
Accept terms.
Interested in becoming a Social Link Online Community Ambassador?
What is an Online Community Ambassador?
As an ambassador, you will be able to post and share with other WSVMA members. Ambassadors will ensure that new members and initial log-ins are engaged immediately upon using the community for the first time. Ambassadors play a significant role in establishing an environment that encourages innovation and mind share by creating and interacting with rich relevant content.
Time Commitment
The time commitment is approx. 30 mins/1x per week. You'll be assigned a day each week to say hello to new members, comment on other member's posts, and post one topic discussion to your wall or page. Sample topics will be provided by the WSVMA but you are welcome to use other topics of your choosing, especially as they pertain to the profession.
Become an Online Community Ambassador