Sunday, January 22 / 12-4:00P
Canine & Feline Respiratory Disease
by: Stephan Carey, DVM, PhD, DACVIM (SAIM)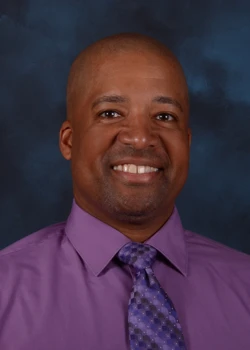 This program will provide current diagnostic and therapeutic updates on common respiratory diseases in dogs and cats, with an emphasis on etiopathogenesis and pathophysiology as a means of justifying the diagnostic and therapeutic approach.
Pathology of Feline Chronic Rhinitis
The purpose of this session will be to review normal nasal structure and function, to provide the basis for a diagnostic and therapeutic approach to chronic nasal disease that can be largely accomplished without referral, and to provide insights into potential causes of treatment failure or relapses.
Canine Chronic Bronchitis and Bronchomalacia
Chronic bronchitis (CB) is the most common chronic respiratory impairment in dogs. Left untreated, this condition will lead to progressive morbidity due to cough, exercise intolerance, and hypoxemia. This session will focus on the diagnostic approach and therapeutic management of the patient with chronic bronchitis and bronchomalacia, including identification and management of late-stage complications.
Canine Infectious Respiratory Disease Complex I: Pathogenesis and Prevention, and Outbreak Management
An understanding of the complex relationship between these primary respiratory pathogens and the respiratory immune system is crucial to the development of strategies to effectively treat and prevent CIRD. The objective of this presentation is to provide an update on our current understanding of the interactions between the canine immune system and the classical and emerging respiratory pathogens underlying this disease complex. In the first session, we will review the components of the intact mechanical, innate, and adaptive canine respiratory immune system in health, and describe how this leads to effective immunologic strategies for disease prevention.
Canine Infectious Respiratory Disease Complex II: Outbreak Management
The emergence from COVID-19 isolation has been associated with an increase in reports of CIRD outbreaks. In the second hour, we will discuss epidemiological and environmental factors contributing to increases in CIRD outbreaks, and discuss immunologic and non-immunologic strategies to mitigate infection risk during disease outbreaks.
Dr. Stephan A. Carey is an Associate Professor and the Associate Chairperson of the Department of Small Animal Clinical Sciences at the Michigan State University College of Veterinary Medicine. Dr. Carey completed his undergraduate training in Biological Anthropology at Duke University, and obtained his Doctor of Veterinary Medicine from the University of Wisconsin-Madison. He completed a Small Animal Rotating Internship and residency in Small Animal Internal Medicine, both at Michigan State University. After his clinical training, he obtained his PhD in Comparative Medicine and Integrative Toxicology, also from Michigan State University. His clinical interests include canine and feline upper and lower airway disease, infectious respiratory disease, and evaluation of the role of environmental exposures on companion animal airways. His research interests are directed toward the investigation of comparative lung and upper airway structure and development, and on the effects of environmental exposures on the developing respiratory system of children and pets. He is the Past-President of the Veterinary Comparative Respiratory Society, and a member of the ACVIM and the American Thoracic Society.
* Technicians can be added to a waitlist and will be contacted the week prior to the CE Event if spots are available to attend.
The WSVMA is committed to providing a safe and healthy facility for its and attendees. We will be following the most stringent policy required at the time the event is held and will also be following whichever rules may be put in place by the facility itself, the city of Renton, and/or the State of Washington. Accordingly, any of the current terms of service may be changed. Covid requirements can change rapidly, and we will endeavor to keep exhibitors up to date to the best of our ability.
Questions surrounding this policy can be directed to the WSVMA office at [email protected] or by calling (425) 396-3191.
2023 DVM Materclass Schedule