Sabrina Morrow
Wells Fargo Practice Finance
Leadership Through Crisis:
Veterinary Loans and COVID-19
by Sabrina Morrow, Sean Coyle, and Brei Silvia
This webinar will be focused on:
What You Should Do if You are Experiencing a Cash-Flow Crunch
How Will Practice Loan Be Affected?
What is the Impact and Options with the SBA Relief and the COVID-19 Stimulus Package?
CE Credit will be Granted!
Sabrina Morrow
Business Development Manager | Pacific Northwest Region at Wells Fargo Practice Finance
Sabrina Morrow, MBA, Manager PNW, Wells Fargo Practice Finance Sabrina has more than 17 years in business administration, banking, and building strong long lasting relationship with happy clients. Sabrina holds a Master's degree in Business Administration and and has extensive experience in small business finance, business and consumer lending and credit. Her passion is helping her clients, large or small succeed financially. Currently, Sabrina specializes in the small business healthcare lending segment with four verticals (Dental, Medical, Veterinary, and Optometry). She leverages her experience in the healthcare industry to help doctors transition into ownership or the next stage of their business cycle. When she is not helping clients startup or acquire a new practice, upgrade, renovate / expand their existing practice or prepare for a transition event, she is taking care of her 4 dogs, extended family and volunteering for some cause she is close to.
Sean Coyle
Regional Director of Practice Finance Vet at Lendeavor
Sean Coyle is the Regional Director of Practice Finance in Veterinary Lending at Lendeavor. Lendeavor is the leading FinTech Healthcare lender in the US. Sean has over 25 years experience in commercial lending. He has nearly a decade of experience working only with Veterinarians. In this capacity he has worked on hundreds of deals with clinics where the clinics have transitioned to new ownership, started up, or expanded their clinic. He holds a degree in Economics from the Rochester Institute of Technology.
Brei Silvia
SBA National Specialty Lender at BBVA Compass
For more than 20 years, Brei Silvia has worked hand in hand with countless small business owners from all corners of the U.S., each with unique wants, needs and long-term goals, from start-up to mature businesses. For the last 6 years Ms. Silvia has dedicated herself to working with independently owned veterinary practice owners, leveraging S.B.A. lending and conventional platforms to ensure these doers and dreamers can move forward by connecting the dots between their long-term goals and the funding they need to get there. Brei is recognized in the marker for her understanding and expertise in the S.B.A. programs and her passion to help veterinarians achieve personal and professional success.
Register Today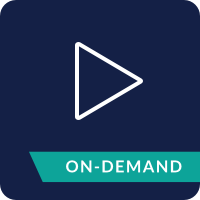 COVID-19 in the Work Place: Key Employment Law Questions Answered
by Amy M. Mensik, Partner, Witherspoon Kelley Law Firm
Due to technical difficulty, the first 10 minutes are missing from the recording.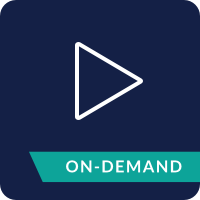 Leadership Through Crisis: Your Veterinary Practice Today
by Tyler Jones, Attorney at Helsell Fetterman and Joseph Coury, CEO at Omni Practice Group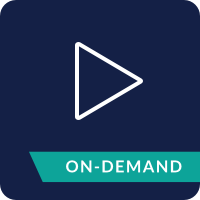 Navigating all things COVID-19: Update on Current Knowledge & Best Practices
by Carrie La Jeunesse, DVM, CT, CFE