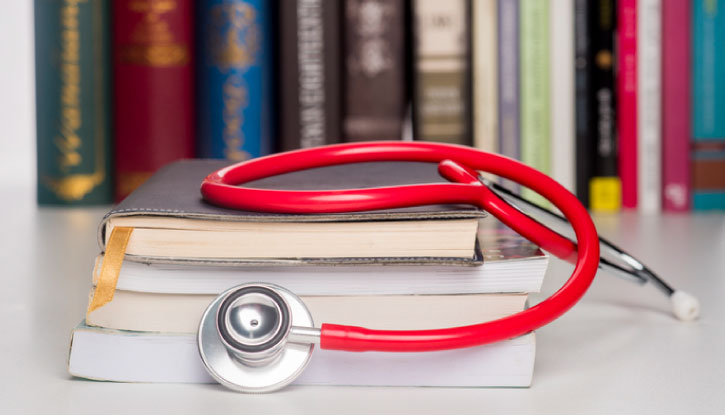 Reporting period for increased CE requirements begins January 1, 2019
Last week, the Veterinary Board of Governors (VBOG) finalized the new continuing education requirements for veterinarians. The new rules contain a number of policy changes, most importantly increasing the number of required CE hours from 30 hours every three years to 30 hours every two years.  Even though the new regulations won't be finalized until late January or early February, the new two-year reporting period begins on January 1, 2019.
| | |
| --- | --- |
| If continuing education is due on the veterinarian's renewal date in: | The next continuing education due date is on the veterinarian's renewal date in the year below and every two years after: |
| 2019 | 2021 |
| 2020 | 2022 |
| 2021 | 2023 |
The new rules also set a minimum 20-hour requirement for scientific or clinical study and limits practice management or professional development to ten hours out of the thirty.
Approved sources of CE
VBOG will no longer be in the business of approving courses. CE credit can only be claimed if it's from the approved list of providers. Approved providers include the following:
International, national, state, provincial, regional or local veterinary medical associations
RACE-approved courses
AVMA
AVMA-accredited veterinary schools
AVMA-recognized veterinary specialty organizations e.g. ACVIM, ACVS, etc.
Resources for Alternative and Integrative Veterinary Education (RAIVE)
A board-certified veterinarian who is certified by an AVMA recognized veterinary specialty organization when teaching a course within his or her area of certification
A veterinarian who is a faculty member of an accredited college of veterinary medicine when teaching a course within his or her area of expertise;
An instructor with credentials or qualifications in the health, husbandry, or therapy of minor species. "Minor species" are all animals other than humans that are not one of the major species and include, but are not limited to, animals such as zoo animals, ornamental fish, parrots, ferrets, guinea pigs, sheep, goats, catfish, game birds, and honey bees. Major species include horses, dogs, cats, cattle, pigs, turkeys, and chickens;
An instructor with credentials or qualifications in practice management or professional development
A resident or intern in training for an AVMA-recognized veterinary specialty organization
Additional approved providers include federal, state, or local governmental agencies, United States Animal Health Association (USAHA), Washington Physicians Health Program (WPHP), and the American Association of Veterinary Laboratory Diagnosticians (AAVLD). The new rules do not allow for CE programs exclusively given for product promotion.
CE credit can also be fulfilled teaching through an accredited health care learning institution, although no more than ten teaching hours in a two-year reporting period can be claimed. Three credit hours will be claimed for each course hour taught and only the first time it's taught to veterinarians, other credentialed health providers and students of credentialed health providers. CE requirements can also be fulfilled for veterinarians who become board-certified during the reporting period.
There is no longer a distinction between online and live CE programs. Attending a live webinar counts the same as attending in person. Recorded webinars, however, still count as preprogrammed materials and must include successful completion of an exam. Only ten hours of the thirty are allowed in preprogrammed CE.
Audits of veterinarians may increase under the new rules to ensure veterinarians are obtaining the proper number of hours. If audited, the veterinarian must submit adequate documentation or risk disciplinary action.
The new rules will be filed with the Code Reviser's office next month. VBOG is preparing information with frequently asked questions to post on the Department of Health website. A link will be provided on the WSVMA website once the rules and FAQs are posted.
Published 12/14/2018